On Now & Ends Tuesday 27th September-Salisbury Club SAHPA offers a small selection of 7 nice birds for sale in an auction ending Tuesday this week. Birds on offer from Perry Burton, I & A Goodchild, Ron (Butch) Abraham & from Para Hills flyers Cawte & Field & Horrocks & Seiboth. Some fine stock on offer.
Starting Tuesday & ending Sunday 2nd October-Underdown & Holmes Top SAHPA flyers. Third part of their 3 part sale of entire race team. Over 30 birds in total being offered on the auction site. More to follow..
Lot 1: SA 12 18403 BCPH-Butch Abraham. Goodger & Wally Gertig lines. Nice hen from Butch's top family with sire coming down from Grant Paterson's top Goodger lines. Dam is all the top Wally Gertig blood which Butch has had for many years with great success.
Pedigree>>
Lot 2: SA 13 24777 BCH-I&A Goodchild. Nice type bred from this good loft all Goodger bloodlines, their birds have been successful for Horrocks & Seiboth & Tunbridge & Fawcett. No pedigree.
Lot 3: SA 15 25269 RCPC-Cawte & Field. Half brother to 1st SAHPA Marla 970 km 2015. Sire is all Butch Abraham's x Wickhamx R&B Seedsman and produced 1st SAHPA Marla in 2015. Dam is 29841 BBH was clocked on East line 4 times and also in YBC in 2015.
Pedigree>>
Lot 4: SA 12 25952 BCC-Horrocks & Seiboth. Nice type from this top SAHPA loft. Aaron states he is from their bloodlines which are based on Mark Seiboth's top hard day/distance birds over many yrs, Mark being a 2x SAHPA Aggregate pts winner. This cock flew the Eastline for 4 full years and was clocked in first 3 on many occasions. He has also bred them some exceptional East line birds to date.
Lot 5: SA 11 18777 BCC-I&A Goodchild. All top Goodger lines, their birds have been successful for Horrocks & Seiboth & Tunbridge & Fawcett. No pedigree.
Lot 6: SA 15 08958 RCPC-Cawte & Field. Half brother to 1st SAHPA Marla 970 km. Sire is 01318 RCPC all Pryor lines bred down from the famous Eucla winner of Donovan & Cawte. Dam is 28266 BBH-Dam of 1st SAHPA Marla and all the late Peter Millay Canberra winner bloodlines.
Pedigree>>
Lot 7: TOOW 13 0682 RCC-Perry Burton. From top Staf Van Reet lines. His sire is George-the sire of 5 x top 5 Fed positions in Toowoomba. Dam is "Madonna" the dam of 7 x top 5 Fed positions in Toowoomba, she is a combination of Tom Wills Octagonal lines and Keith Saggers Red Daniel & Dee Staf lines.
Pedigree>>
nfr bre20 who d
AT GROUP 1 LOFTS WE'VE HIT THE "JACKPOT" with Two Magnificent Grandchildren of the world Famous Leo Heremans Breeder of Hans Eijerkamp "Jackpot" arriving to our lofts. "Harry" & "Sally" are bred from Jackpot Junior-Full brother to champion hen Olympic Vivian, when paired to Canberra-Dtr of Rossi & New Olympic Leo. Making these two lovely birds a brother & sister to Champion racer for The Eijerkamp family called "Avery" (see picture & Details below)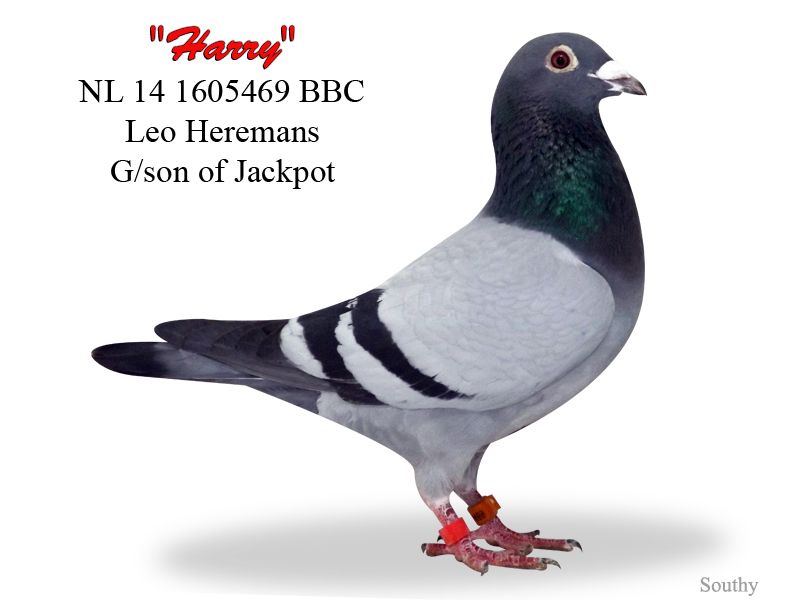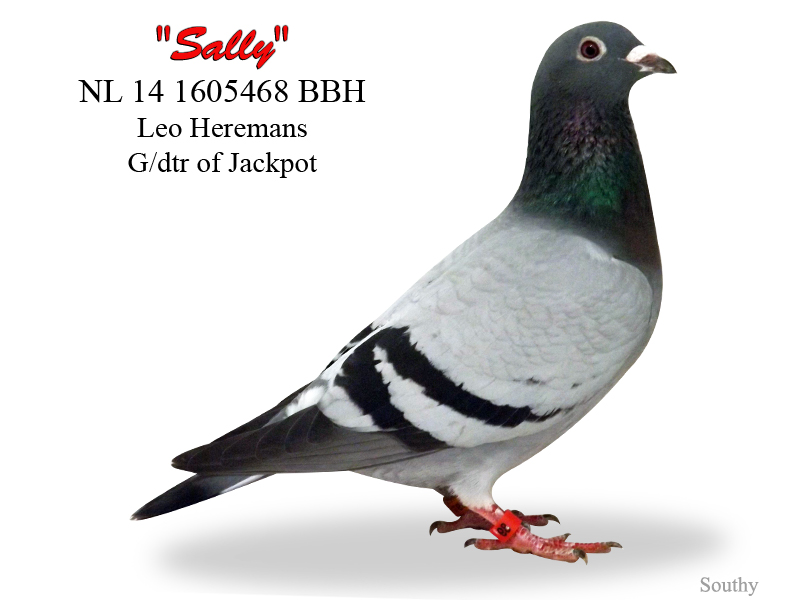 Also entering our breeding lofts in the Heremans pairings are "Amelia" & "Erin" Two magnficent Leo Heremans hens. Amelia will be paired to "Harry" and she is a G/dtr of the world famous Euro & Rossi Junior. Erin is from a top pairing at Premier Lofts in the UK & a full sister to multiple prizewinning birds, she will be paired to William-1st Bill Walford 10000 race.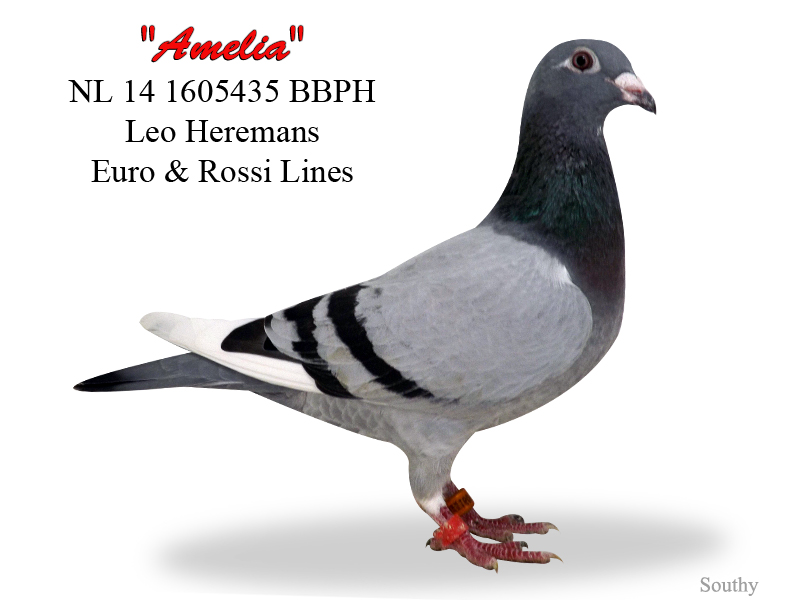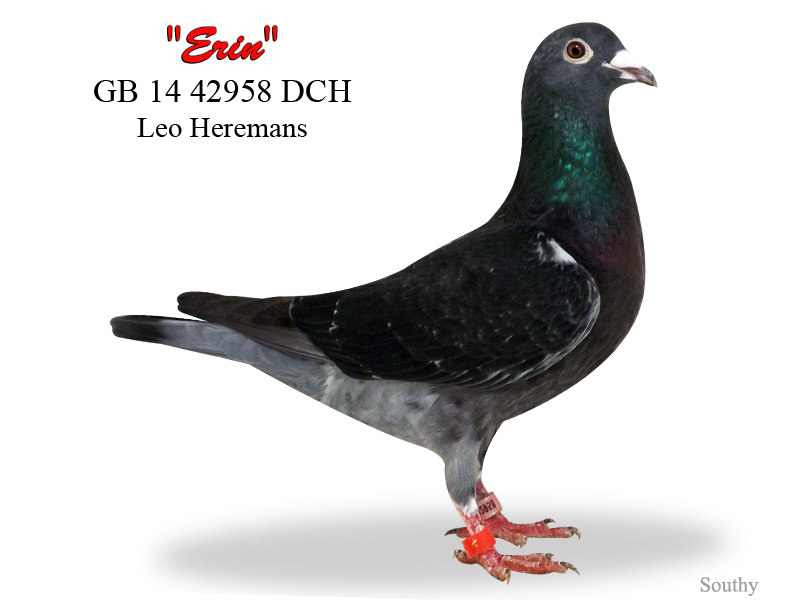 Lachlan is a magnificent imported Grandson of the world famous Nieuwe Olympiade & Samantha is from Ponderosa Australia top pair Sam 11 & Jooza. They have bred two x1st prize winners and 4th & 12th in SAHPA races in their first two breeding seasons.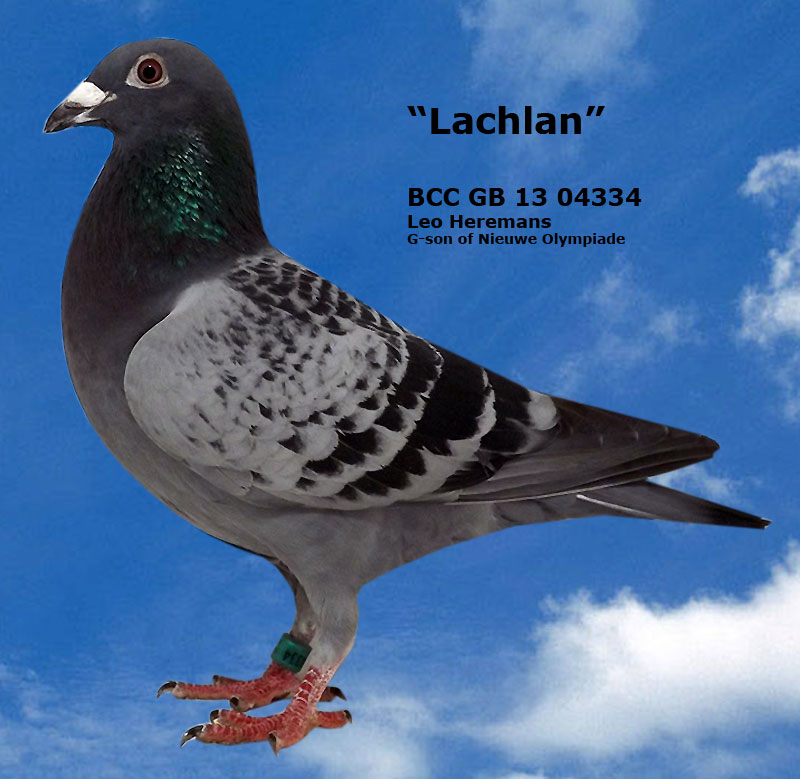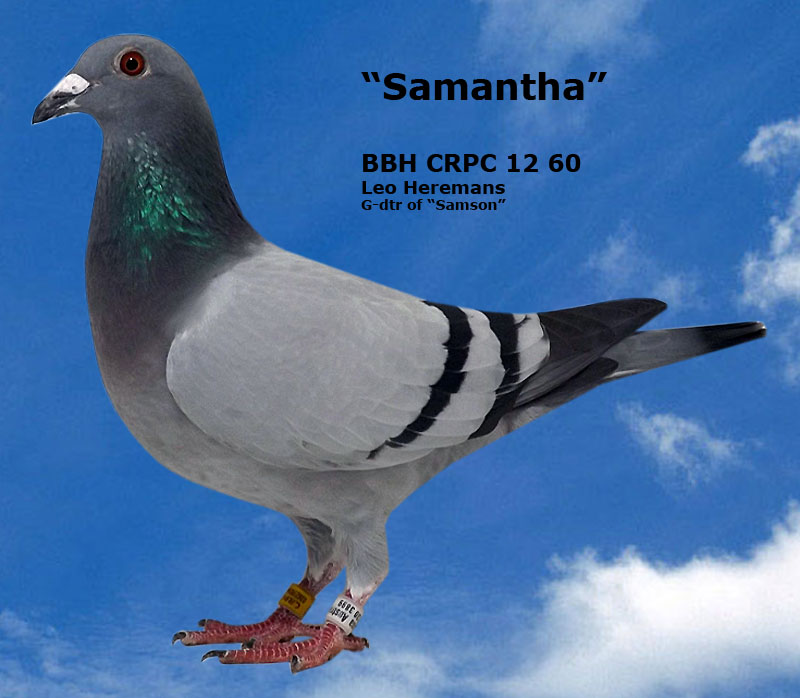 Angus is full brother to Lachlan & is currently paired to Monique top producing hen from Ponderosa Australia..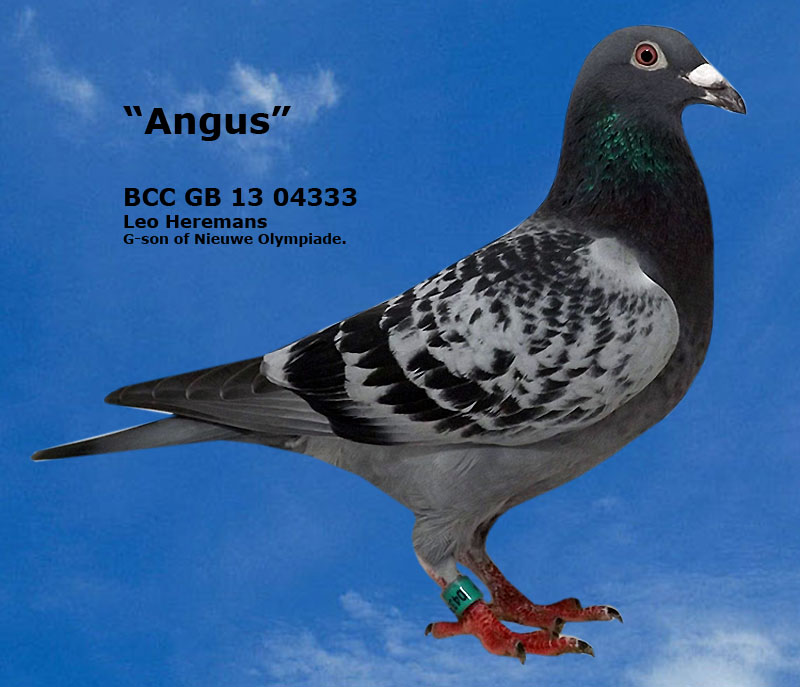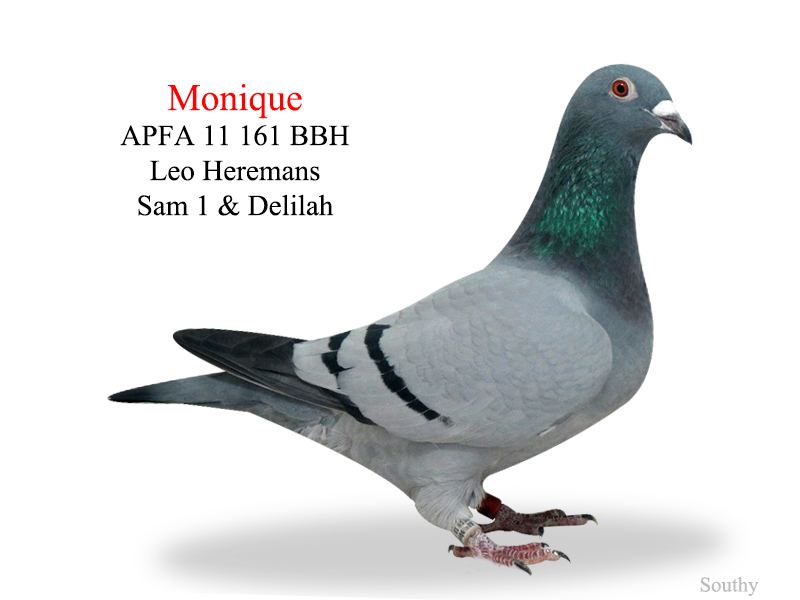 Master Luke is a top producing Son of Olympus, he is Grandsire of 1st & 3rd in SAHPA & GMPF in 2015 & 2016. He will be paired to "Verdi" this year a daughter of the top Lot 6 MV lofts cock known as "The Syndicate Cock"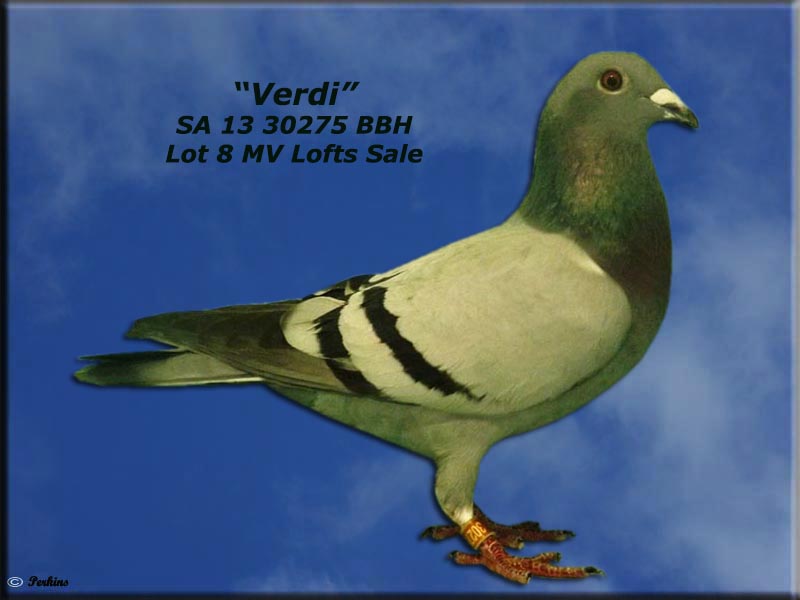 Ben is a top producing Heremans cock having sired Equal 1st Fed & 4th Fed amongst other top places, he is also G/sire of winners in two states, he will be paired to Desire-dam of 1st SAHPA Open Stirling North in 2015.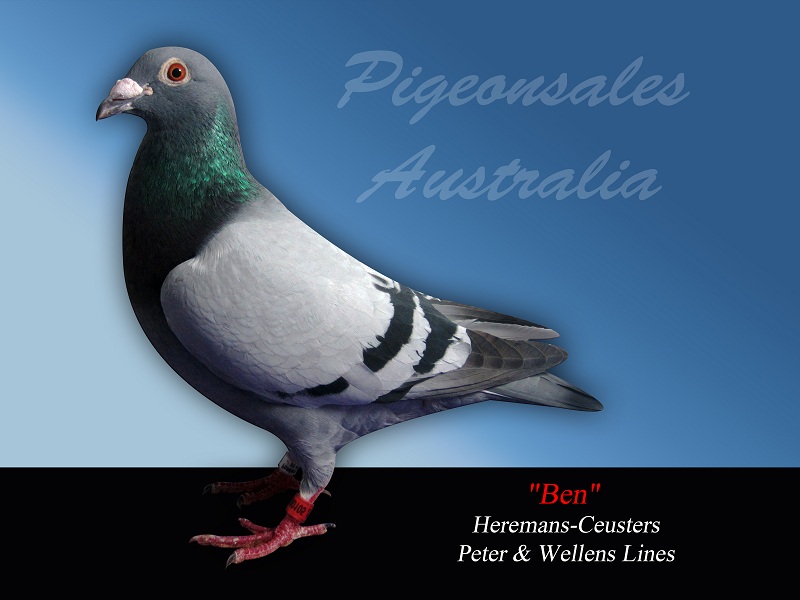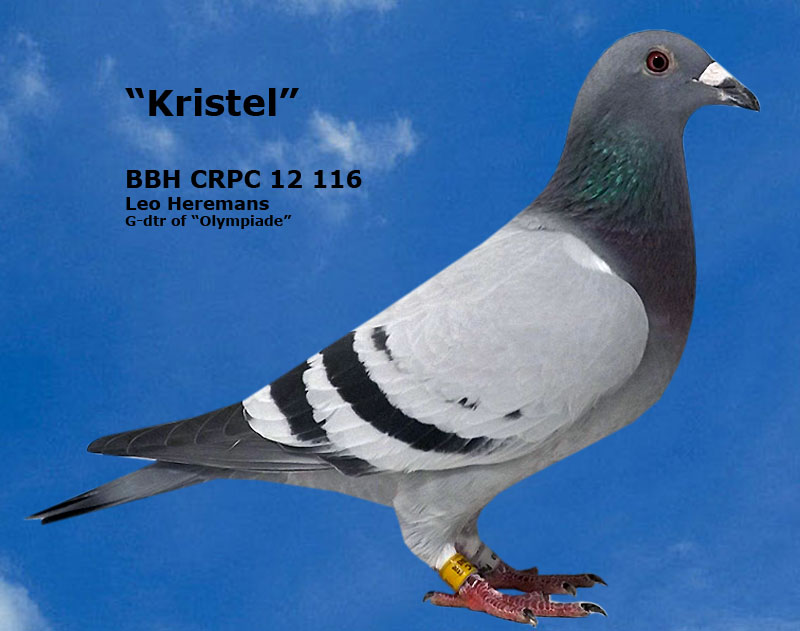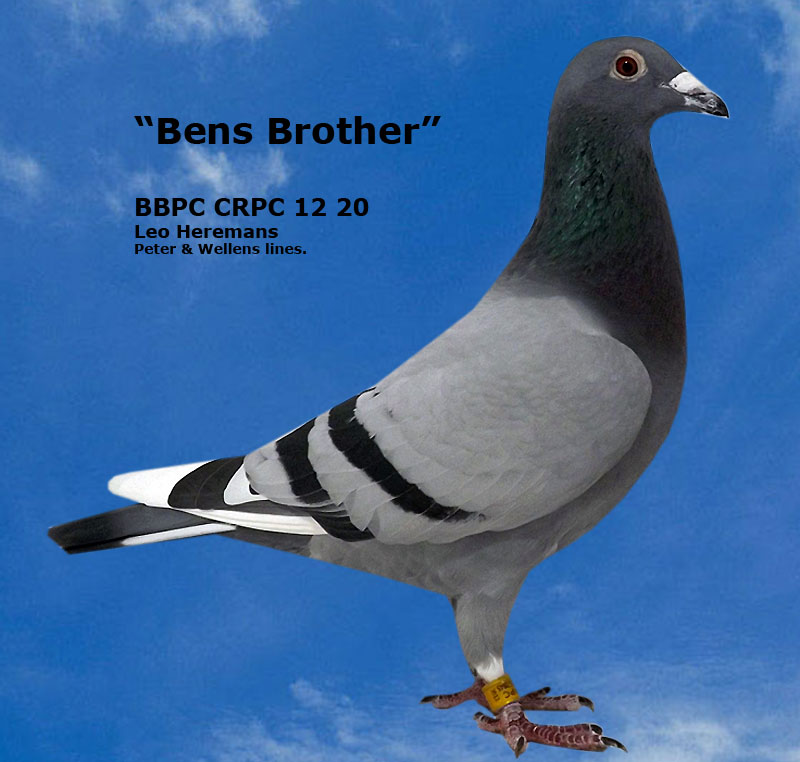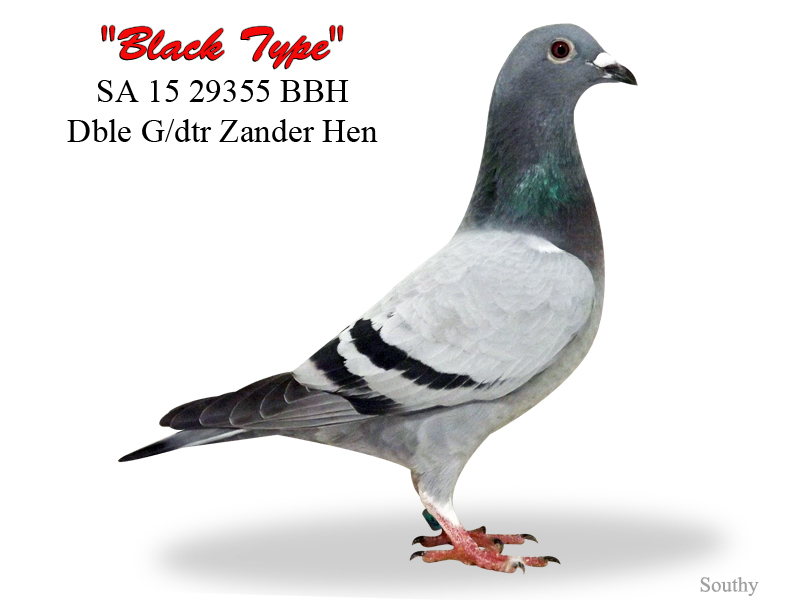 New pairings & price list out now!!