Australia's finest collection of performed
racing pigeons

Enquiries welcome: Contact Tim Fawcett mobile 0400 400 324
email:
pigeonsalesaustralia@hotmail.com
---
Welcome to our webshop, we have 14 high class young stock birds on offer from Stephen Campbell & Gerald Armitage-QPF in the webshop. These birds are only for sale as the partnership has purchased a number of birds fro a leading fancier who imports his own world class bloodlines. the partnership is flying for its first year in the QPF and results to date have been encouraging. They sourced these young stock birds Australia wide for their racing and for One Loft Race entries in the Gold Coast 50000. The bloodlines are predominantly Heremans Ceusters, Van Den Bulck, Koopman, Clausing & Janssen. Most are bred from direct imports and considerable expense has been outlaid, the partnership has young birds racing from most of these for sale in the QPF and Gold Coast 50000 OLR this year so it is likely some good results will come from these birds.

To purchase any of the birds simply call or SMS M: 0400 400 324 or email: pigeonsalesaustralia@hotmail.com

Hens:
No 1: SA 17 22074 BBH-Heremans. Purchased from Group 1 Lofts. Sire is son of imported pair Harry (G/son Jackpot) & Amelia. Dam is Judith-1st club 4th SAHPA Lyndhurst YBC and winner of Bill Walford 10000 race, daughter of Lachlan (imported G/son of Niewe Olympiade) & Samantha (dtr Jooza). PRICE $500 Pedigree>>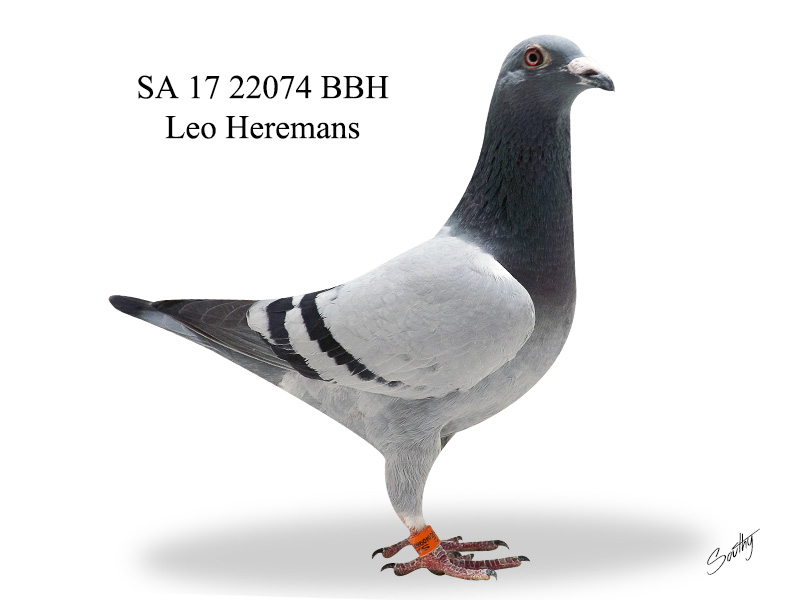 No 2: PPC 17 1067 BBH-Purchased from Steve Lucas. G/daughter of the world famous Kittel 1st National Ace Pigeon KBDB for Dirk Van Den Bulck. PRICE $1250 Pedigree>>


No 3: ANPA 17 912 BBPH (Clip on Ring) Sire is G/son of Kittel (Dirk Van Den Bulck) world famous National Ace pigeon KBDB, Dam is combination of Heremans and is G/dtr of New Kittel full brother to Kittel. Top predominantly Van Den Bulck lines. PRICE $750 Pedigree>>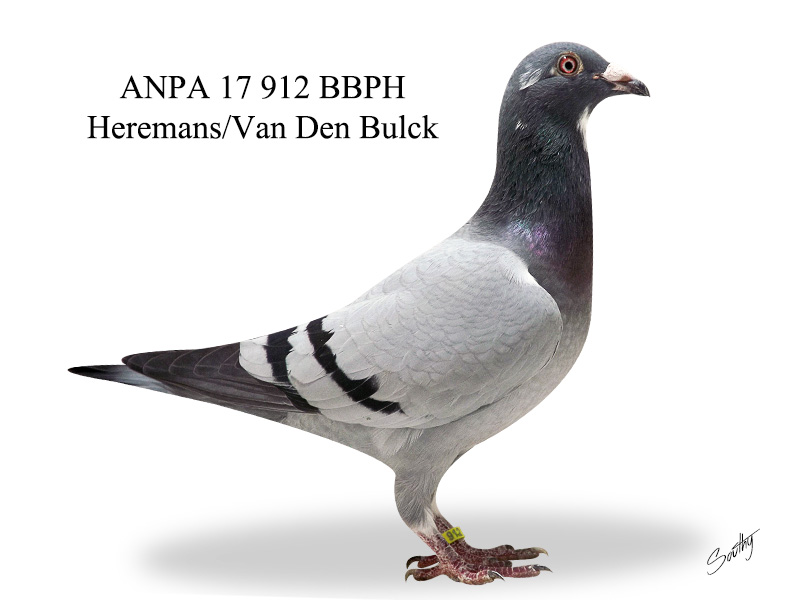 No 4: VHA 17 3995 BBH-Rauw Sablon. Original Meadows Pigeon Stud. Bred from direct imports. Sire is a g/son of aces Freddy & Lucky 848. Dam is imported direct Erik Limbourg Rauw Sablon bred from top performing birds. PRICE $500 Pedigree>>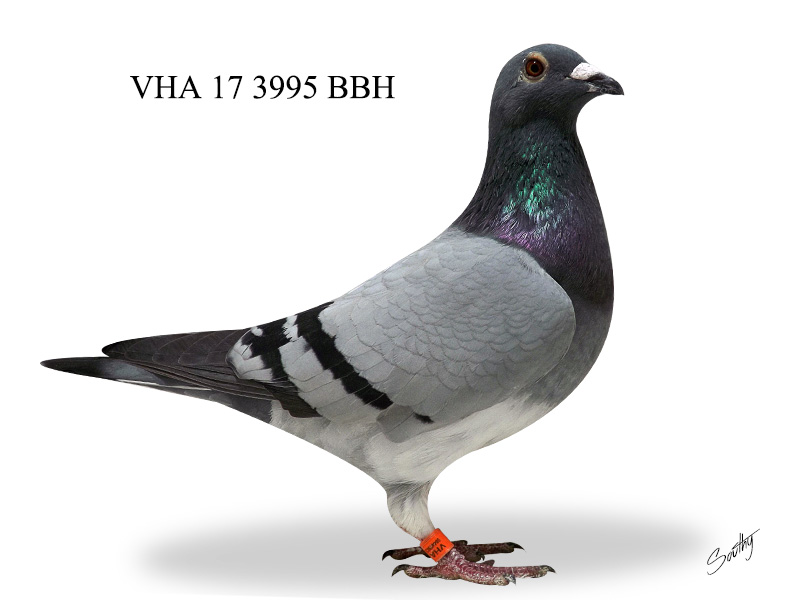 No 5: VHA 17 12519 BBH-Clausing. Original Meadows Pigeon Stud. From top one loft winning family with some top Houben birds in the background. World class lines. PRICE $500 Pedigree>>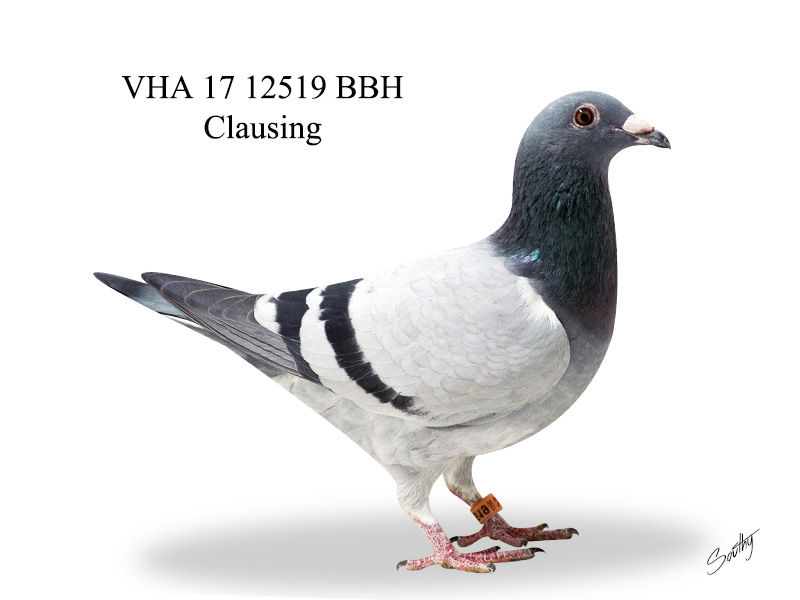 No 6: MPS 17 021 Black Hen. Clausing. From top Clausing lines, top one loft race family. Sire is G/son of 4th Hotspot SAMDPR. Lovely type. PRICE $500 Pedigree>>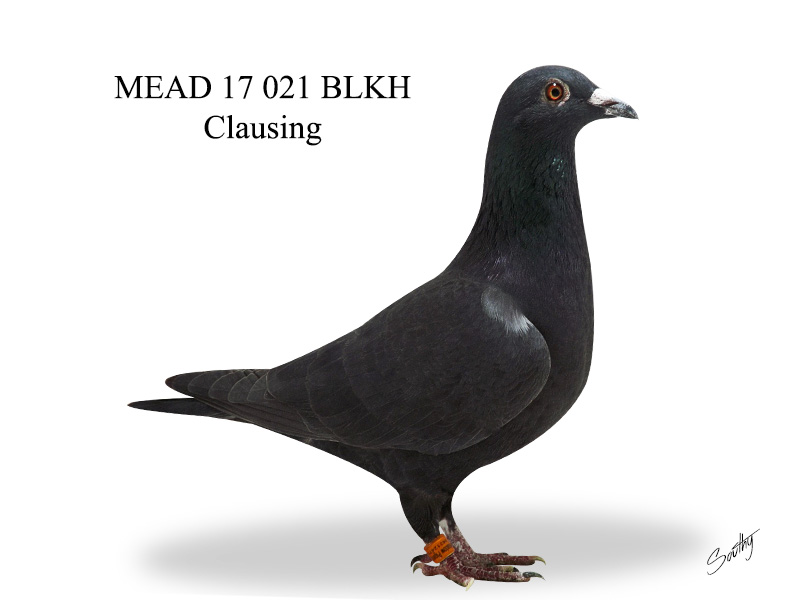 No 7: BALLE 16 3120 BBH-Janssen. Original Maselli & Matthews. 1st Fed 530 km into a tough head wind flying 993mpm. Sire is Hurricane, bred from top Janssen pair Blue Cyclone 1st VHA Hillston for G Evans and Super 52. Dam is Little Angel 2x1st Geelong Pigeon Association at 400 & 530 km. Top performing lines. PRICE $500 Pedigree>>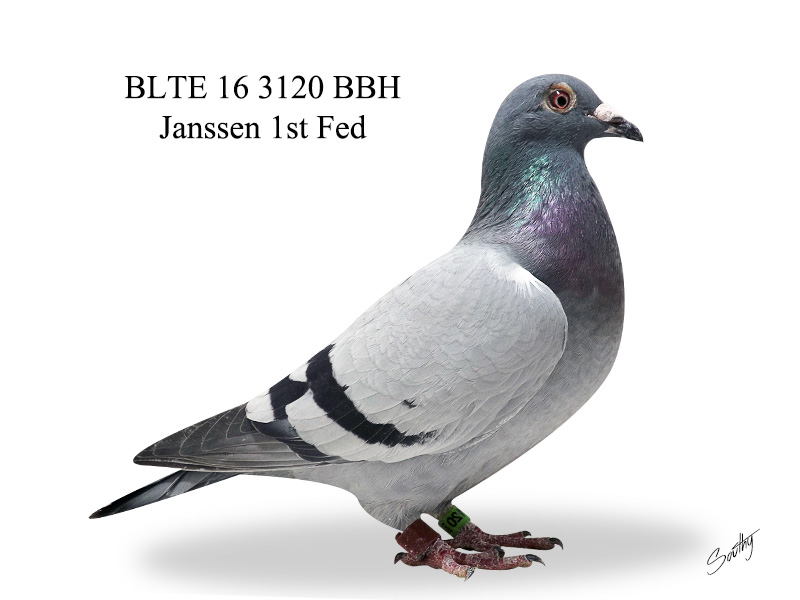 No 8: ROCKY 17 2061 BCH-Koopman/Heremans. Bred from direct imports from Mount Jackson Lofts. Sire is bred from direct imports Ego Lad (son Ego & Racilis) when paired to Match Box Dream (Matchbox x Top Cat). Dam is bred from imported son of Wild Wind & Euro Lady (Heremans) when paired to a top Heremans hen down from De Jan. PRICE $300 Pedigree>>


No 9: VHA 15 29236 BCC-Bosua. purchased from Steve Lucas. Sire is imported cock from Ton Bosua that has produced 2 x top 10 Fed birds in Melbourne, down from Kerkduife. Dam is imported hen from Ton Bosua, bred down from aces Kleine Figo and Panini. PRICE $500 Pedigree>>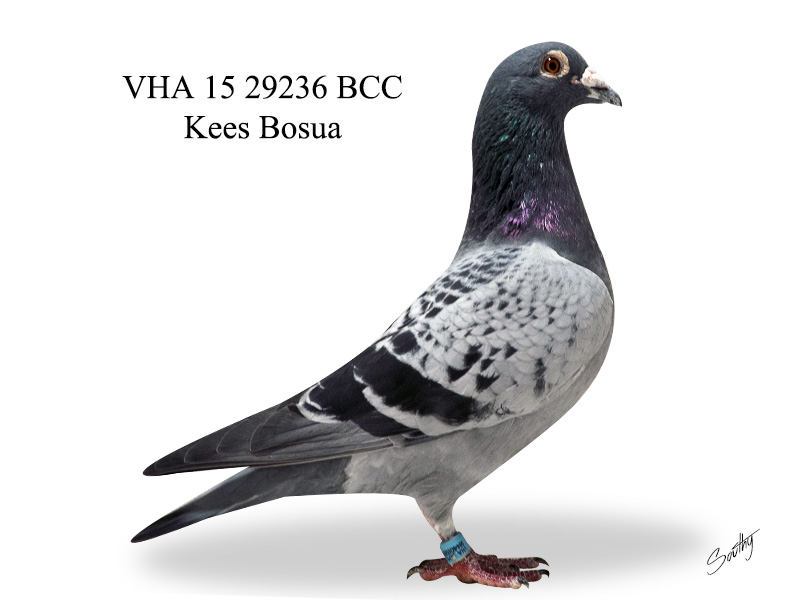 No 10: CTN 16 3275 BCC-Stichelbaut. Original Vee Rod Lofts. Brother to 1st club 6th Fed SCF Ouyen 780 km. Bred down from K Saggers top Stichelbaut birds , a g/son of J Faulks No 1 cock. with dam being a g/dtr of the No 1 hen. PRICE $300 SOLD Pedigree>>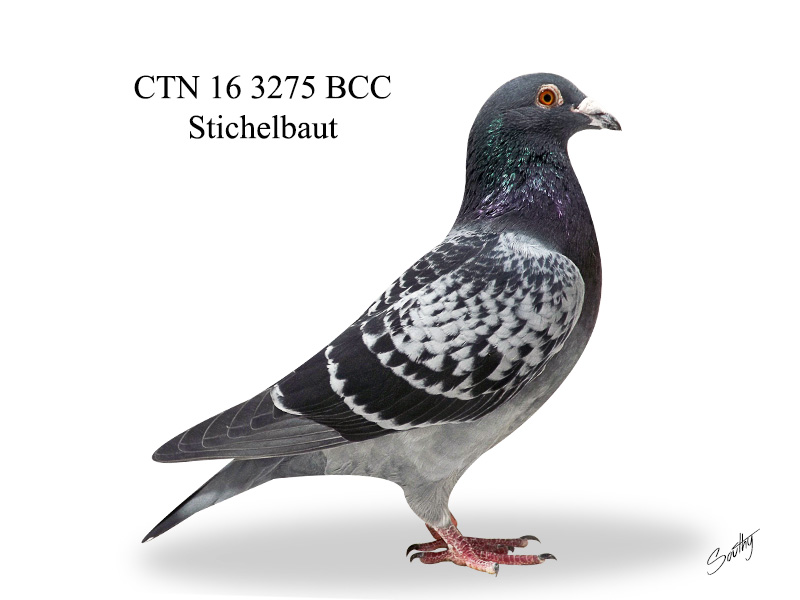 No 11: BCPC 17 455 BBPENPC-Van Den Bulck Original Maselli & Matthews. Closely related to 1st Geelong Association on 20/7/19. Sire is bred from top Van Den Bulck imports down from Goede Rode, 1/2 brother to the famous Kittel. Dam is all Van Den Bulck containing top birds such as Blue Leo & Sagan close up in the pedigree. PRICE $600 SOLD Pedigree>>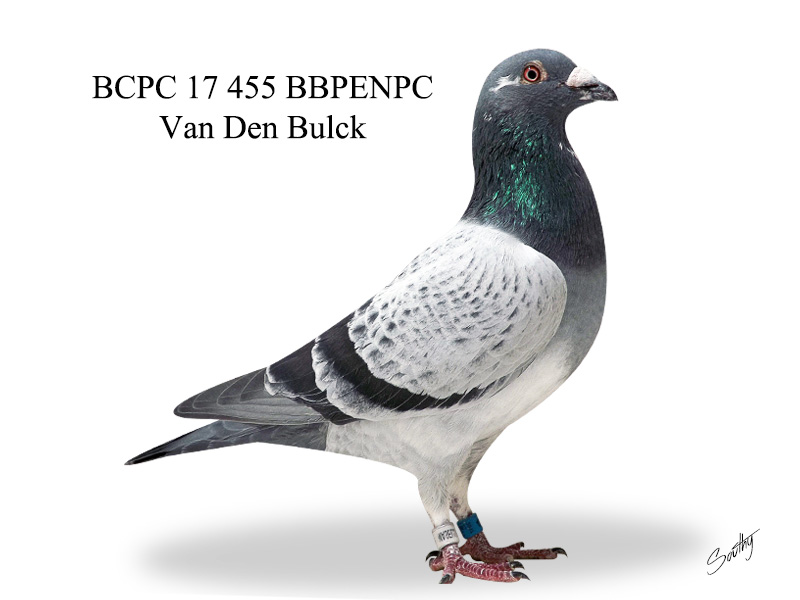 No 12: Rocky 17 2032 BBPH-Leo Heremans. Have bred babies off this cock for GC 50 K this year. Sire produced 3rd Gympie 10000 OLR, bred from direct Premier Stud Heremans imports, with sire being a son of Braveheart & Nugget, when paired to a daughter of Thunder & Midnight Myth. Dam is daughter of Wild Euro imported Heremans cock who is G/sire of 1st Wandoan 190 miles and 800 mile birds. PRICE $500 (NB: owner has informed me this bird is definitely a hen!!) Pedigree>>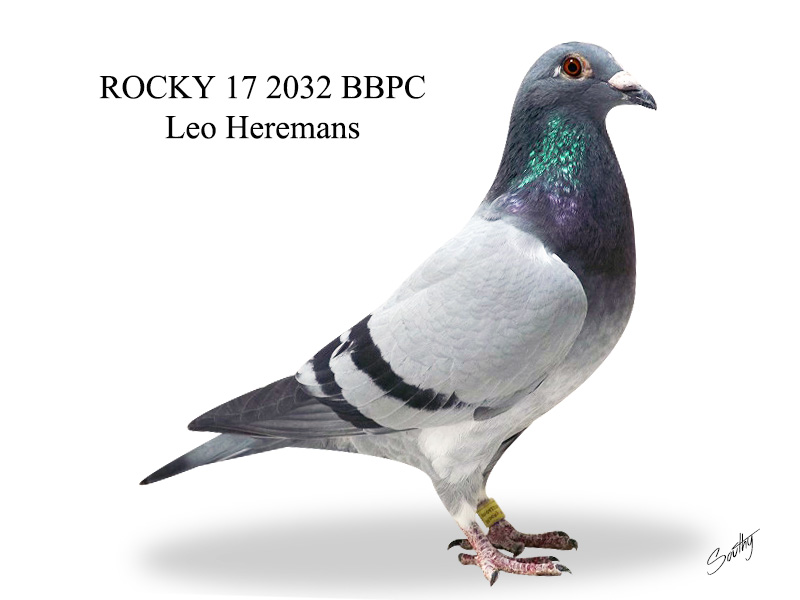 No 13: PPC 17 1076 BBC-Heremans. Sire is imported Heremans cock bred from Thunder & Midnight Myth. Has produced 3rd VHA Mt Hope Produce, 3rd Fed Hillston 500 km & 17th Fed Mt Hope. Dam is direct imported Heremans from Leo Heremans direct from ace producer Leo Heremans. PRICE $500 Pedigree>>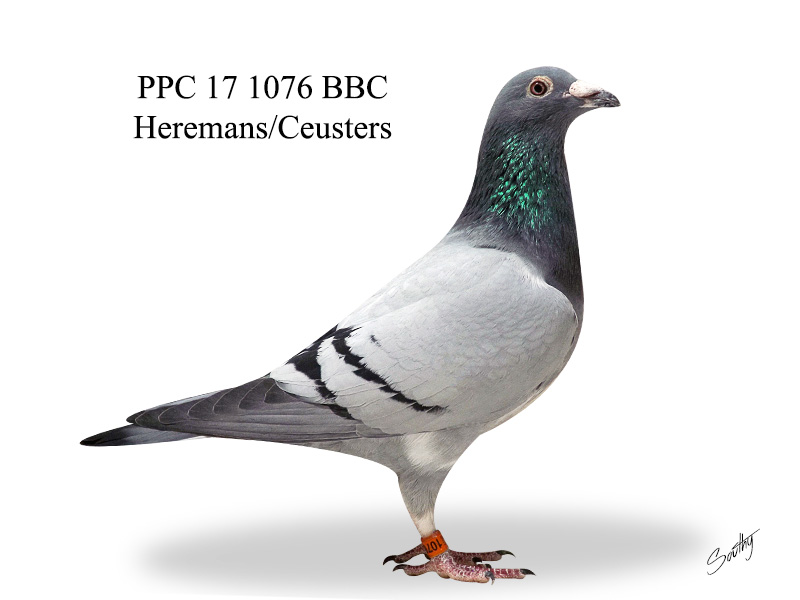 No 14: PPC 17 1079 BBC-Heremans. Sire is bred from direct imported Heremans son of Thunder & Midnight Myth when paired to imported Van Den Bulck hen from New Kittel full brother to Kittel. Dam is top Koopman/Heremans race hen, twice placed 14th Fed in Melb and bred down from top imported Koopman lines. PRICE $500 Pedigree>>